Spotlight on Placerville Antiques & Collectibles at 448 Main Street
in
Featured Businesses
---
Tell us about Placerville Antiques & Collectibles
Bev Fraga, owner of Placerville Antiques & Collectibles told us that the shop got started in 1989 as an antique collective. It's the most popular antique store in Placerville! It was voted Best Antique Store 10 years in a row by the local Mountain Democrat Reader's Choice Awards!
How has Placerville Antiques changed over the years?
Placerville Antiques & Collectibles has gradually increased in size to where we now have over 20 people selling antiques & collectibles.. We have an ever-changing inventory to satisfy what our customers are looking for.
What's something you wish people knew about Placerville Antiques & Collectibles?
I'd like folks to know that buying an antique or vintage piece is very much in keeping with the 'green movement'! Older items are better quality than new items which are often designed for planned obsolescence.
What are the most popular items in the shop?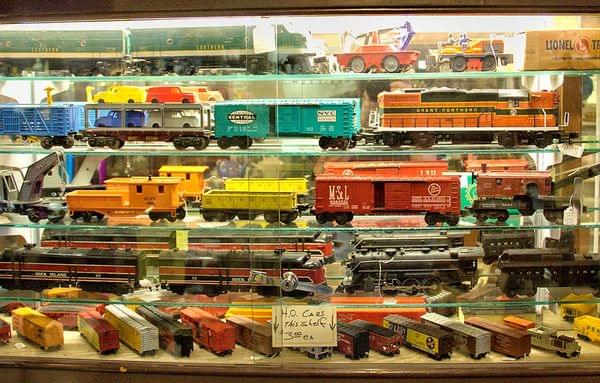 Furniture, coins, trains, vinyl records, art, advertising signs & tins—all these are popular. Unusual and unique things are always popular!
What's the biggest complement you've received about Placerville Antiques?
People tell us we are their favorite antiques store and that we have a friendly and knowledgeable staff. Also, customers like that the store is clean, bright and well-displayed.
Do you support any local non-profits or other local organizations?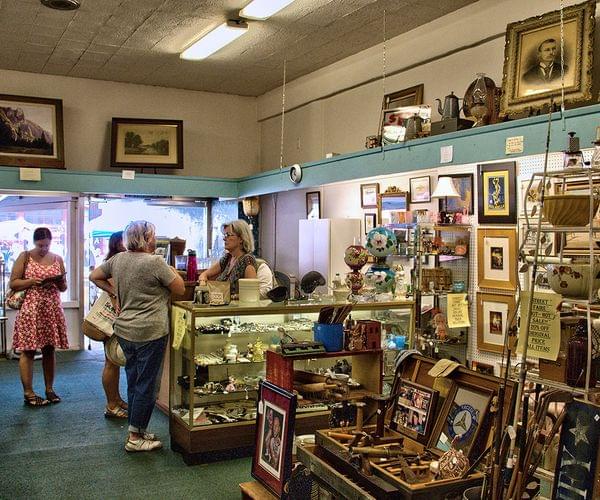 El Dorado High School sports, Veterans of Foreign Wars, Boy Scouts and we participate in the Placerville Downtown Association. For example, we will have extended hours during the Oktoberfest event and other events downtown.